It all started when my dad, a photographer, bought me a camera for my fifteenth birthday. Up until that point, most of my time was spent in front of a camera. A few years earlier, in my hometown of Ohio, I had been accepted to a performing arts school where I majored in music & acting. When I moved to New York for school, my artist friends noticed the 35mm single-lens-reflex film camera that I always carried with me. I had been spending my free time doing street photography around New York. Taking headshots of actors in urban environments was a natural extension of that.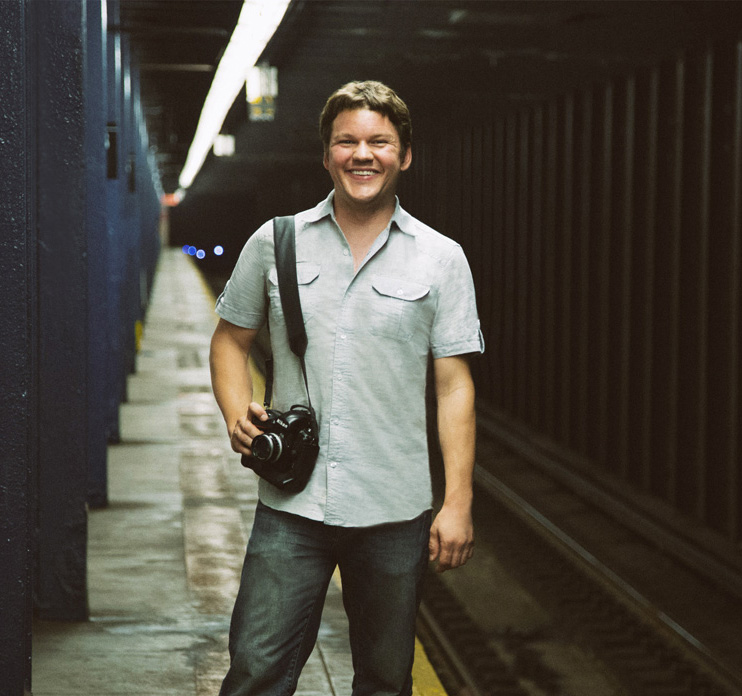 After school, I worked as an actor, photographed my friends as favors, toured for a bit, joined Actors' Equity, and then was offered a job by another player in the industry -- a talent agent. I ended up spending six years working at the busy bi-costal agency BRS-Gage (favorite moment: attending the opening-night performance of Wicked). While I was there, word kept spreading about my photography work and around 2006, I started shooting headshots full-time.
In retrospect, all signs were pointing to photography as more than just a hobby. All of the time spent working and learning in the various areas of the industry - acting and the agency - has proved invaluable for my new role as a photographer.
Partial client show list:
Orange Is the New Black, American Horror Story, Fear the Walking Dead, Boardwalk Empire, Nurse Jackie, Blue Bloods, Glee!, Smash, 30 Rock, Supernatural, The Good Wife, Person of Interest, Castle, Law and Order and the Broadway productions of Harry Potter and the Cursed Child, Aladdin, Come From Away, Wicked, Matilda, Falsettos, In Transit, School of Rock, Aladdin, Fiddler on the Roof, Finding Neverland, Tuck Everlasting, Bright Star, Motown, Les Miserables, Kinky Boots, Mama Mia, Rock of Ages, Phantom of the Opera, Chicago, Next to Normal, Shrek, and Lion King.